R.I.P. Those who have met me were RIPPED INTO PIECES by Moi! Thanks for celebrating with me the last days of your pitiful life. WAHAHAHAHAHA!

"I don't fight with honor. "Points to corpse." But he did.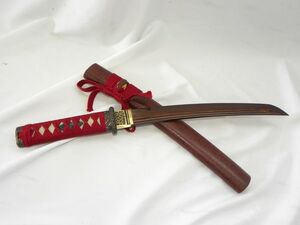 A one foot long red wakizashi (short sword) which
Guddo Rakku
uses in desperate situations when he no longer has
Ryuuzan Tenjousaku to
use as a weapon or to use along with
Ryuuzan Tenjousaku to
practice Nitoryu.