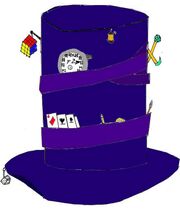 There isn't that much to be said here that isn't better found out by asking around. I'm the Disorderely gentleman in the purple top hat. and that, I think, says it all.
I'm also on deviant art,sort of. the formatting trouble with my stories got annoying, so most of them are docs floating around, and a few should be listed below to get them easily. Ask about the others if interested...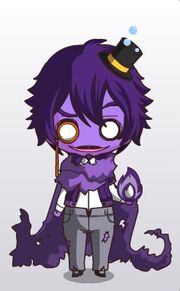 Kh fanfiction

Edit
Chapter 1 (Warning, Spoilers for ending of 358 Days. Alternate timeline focusing mainly on Roxas and Axel. also Namine and Xion)
chapter 2  (focussing on Axel and Rikku.)
My favorite pages
Edit
Community content is available under
CC-BY-SA
unless otherwise noted.