Ushi Ushi no Mi Model: Aurochs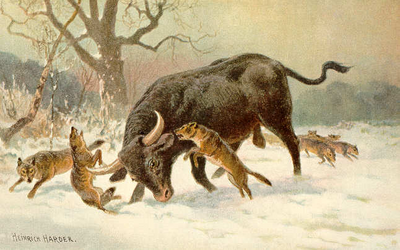 Japanese Name:
(japanese kanji)
English Name: Cow Cow fish model Aurochs
Meaning:
Type:
, Ancient Zoan,
Power: Transform into Aurochs or half form
Eaten By:
Story / Creator: LordNoodleXIV
Introduction
Edit
Aurochs ancient Zoan allows the user transform into a aurochs or a Half Aurochs.
Appearance
Edit
Strengths
Edit
Weaknesses
Edit
The user suffers from standard Devil Fruit weaknesses.
Community content is available under
CC-BY-SA
unless otherwise noted.